Gaychris.NET

Christopher Blatus, RNC
Registered Nurse/Web Designer / Friend/
NoN-HODGKINS Cancer Survivor/
gaywidower/
Recovering Addict
Vero Beach, Florida
Cell Phone
772-538-8068
VeroBeachChris@aol.com
CBlatusrn@yahoo.com
chrisblatus@hotmail.com




Click on the Magic Lamp for
My Journal Updates:
Last blog update: 9/6/2005
---
---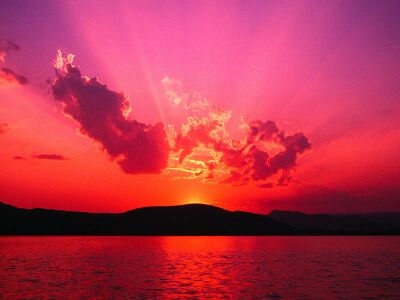 Pray for All those who have been effected by the latest catastrophe Please Help those that you can even if it's sending a bottle of water!

---
---
CLICK HERE FOR MY LATEST UPDATES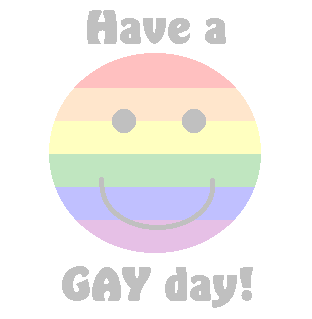 Facts of Life:
"Sometimes you're the bug, and sometimes you are the windshield"
---
---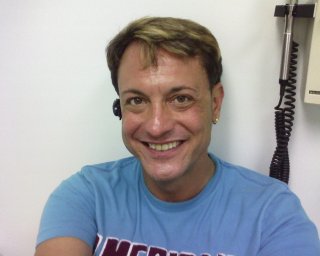 Enjoy My Site! Yes, That's Me!
August 2006

---
---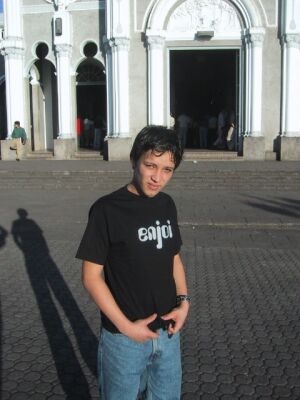 William Gamboa Argedas
4/20/83 - 3/21/2002
Bailando con los angelitos
"Dancing with the Angels"
Who said that footprints on the sand don't hurt? The sea took you away from me. Even though the moon is still in place, it is my condemn; confined at dawn, broad at dusk. The voices of the past disguise intuition, and in a voice your voice hides. I will continue using you like this; stealing you in my inspiration. For as long as I keep looking at your face in the moon's face, for as long as I keep hearing your voice between the ocean waves; between the foam. For as long as I have to hear the wind's sorrow, which reminds me of you... Life hides beneath a non-fulfilled promise, and I don't know what else hides and lies upon. Meanwhile, I will keep on searching and escaping. Perhaps from you, perhaps from me, I will keep on looking for an explanation to this....
William, you are forever missed and forever loved!
Gone two years this weekend.
Thank you Freddy for loaning me this poem.
---
---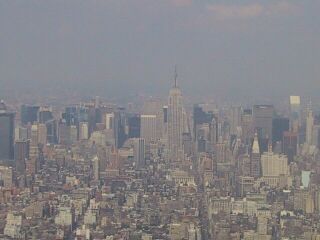 My Trip To New York City Just Before Terror Stuck!
SEE MY PICS FROM THE TOP
OF THE WORLD TRADE CENTER !
---
---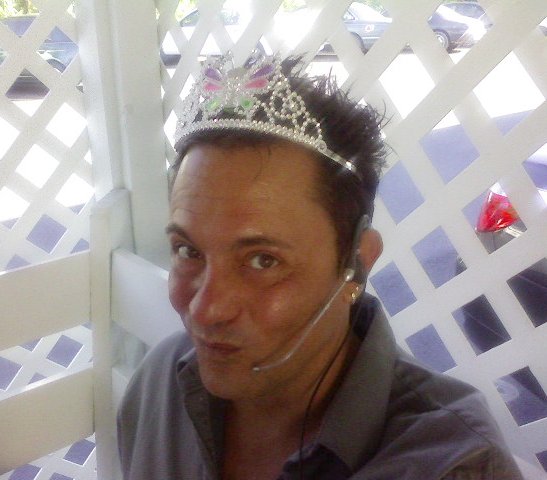 Me a Queen??? Nah, only Princess... mum's still alive!!



CLICK HIS ASS TO RETURN
TO THE MAIN PAGE!
Stats: Single and Gay, 5'11, Brn/Hazel eyes, 170#, 31 waist, Medium Build, Italian, GWM, Love the Beach, Movies, Romance, Bubble Baths for two, tickling, massages, Dining Out, Long Sensuous nights, Love good music at fun clubs. Tired of "Road Kill". If you are a Road Kill please leave me alone! :) If you are NOT caring, compassionate, and honest, or just think its all about you, then you are probably ROAD KILL...
If you think you've had it bad? Keep reading!!! It might put your life into perspective:
I Relocated back to Vero Beach from Orlando florida almost 4 years ago. It's a long story, but basically, I broke up with someone I thought was the bomb, the house I was renting was sold, my best friends moved away, I got extremely sick and had to move back home. Then I got sicker and had to go through chemotherapy to battle non-hodgkins Lymphoma. One minute I was out all night dancing, partying, meeting people, having a great time, the next minute I was worrying about Living or Dying. Could it get any worse? Of course it could and it did! During my battle with cancer, right in the middle of chemo, my new boyfriend cheated on me, and the guilt of that, and the complications of my illness, lead to our break up. I must say he was there for me in many ways, but it was a stressful event fighting lymphoma and dealing with a break up at the same time. And to TOP that off? March 2002 my newest boyfriend Willaim, died in Costa Rica drowning at the beach. A freak accident only one month from our exchanging of vows. One horrible nightmare after another. so incredible I wrote a book called It Only Takes One.
And after all that, I still belive that life has more great things to offer. I am not bitter. I am thankful that I am cancer free, alive, and able to have a second chance at life!
Thanks to the many prayers and positive thoughts, Im doing well, both emotionally and physically. I do have faith in God, and the Universe, who will direct me down the path I should travel. The ups have been great.. and the downs have been unbelievable, but I have my faith in people, and faith in love, and I know we all have a purpose. Our lives are to touch others, and in fact can change the path of someone's direction.
Sometimes in life, we don't know where we are heading, but as long as we have faith in ourselves and faith in spirit, we will learn the lessons we are supposed to learn, whether painful, or exciting. All are lessons to teach us the difference between authentic love and external love. All lessons, whether painful or not, are here to open a door to something, which we would never see unless we passed through the shit. I know at times you might say to yourself, "how much more can I take", just remember that you will never get more than you can handle. After you've seen this entire page, I invite you to share in my last 3 years of battle. If you would like to read my journal simply click on the link directly below. Other photo links of my family and friends are at the bottom of the page
My Journal Updates:
last update: 9/6/05

CLICK HERE FOR MY LATEST UPDATES

---
---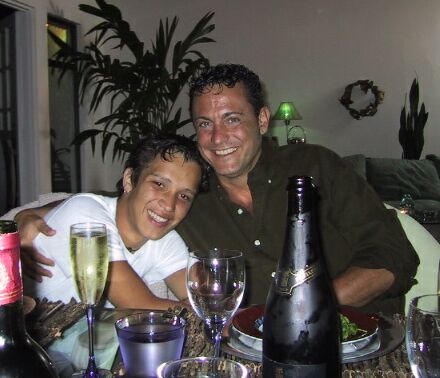 William and I February 2002
Rest in Peace my love
---
Lots More:
Hobbies and Interests:
Love frying on the Beach, tanning salons, Disney stuff, Pleasure Island, Islands of Adventure, roller blading, surfing the net, watching Six Feet Under, Rosie, Sopranos, Queer as Folk , Queer eye for the straight guy, and All My Children. Love spilling popcorn all over myself at the movies. Love cuddling with my boyfriend (Insert Name Here). That's a joke because I am single and enjoying life again. Love tanning on the Beach, and love good jokes and laughter. Very analytical, and very intimidating at times.
Current Career:
I am a Psychiatric RN. Not working right now, doing some major traveling. Will start working again next spring. Might go back to school for my masters. I do some internet and computer work volunteer for my friends and family! Love setting up web pages, and setting up newbies online! My psych background give me the ability to listen. If you are in need, please let me know. I would be willing to listen. It's my gift! If you have questions about chemo or lymphoma ?? I can answer those too! Either online or voice. Totally confidential. I feel it's important that everyone has someone who they can talk to, and that person knows how to Listen! Half the problems we have today is that everyone seems to talk, be really listens.
I am Also a NOTARY, so if you need someone to marry you! I've done a few weddings, and I'm very inexpensive! Probably Free! :) Feel free to email me! I can travel and I will do almost any type of Ceremony! Click Here to ask about my availability!! Email me!


Click above to Email me !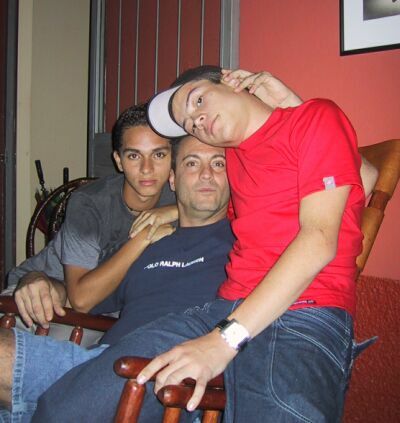 Feel the Love
---
---



A simple thought!




| | |
| --- | --- |
| Grab each second for what it has to offer; Enjoy the wonderful highs when they are there, for they can be few and far between. And remember; don't lower your walls or your standards; The right person in your world will have the motivation to climb over them. And if they stop trying, then maybe it's time to move down a different road. Remember that when you find someone that you feel is a part of your soul, Do not take the easy road. It is the road of difficulty that will surrender it's truest rewards! Finally, NEVER give up on Love. It's better to have love and lost and yada yada yada. CHRIS | |
ARE YOU DOING THE CHICKEN DANCE???
---
Click below for my foto albums:
---




My PhotoAlbums at MSN communities

My Space, Check it out New
Gay Costa Rica Trip 2003!

Schluping Linguini at La Parma

My friend Tim and I in New Orleans
Famous Raviloli Night at our house
Our trip to the Bahamas Jan 2001
Dad's 70th Birthday July 2001
Blatus Family portraits
Extended Family Michele, Mikey, Jen
My friend Stacey and Baby Benjamin
Gay Classified Ads....
Vist my Sisters Band 4 steps closer (my sister)
Alternative Lifestyle Links - Gay Stuff
VeroBeachReefs.tripod.com
My Old Dog Sasha
World Trade Center Last Stand!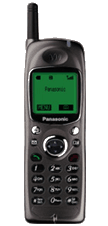 CLICK ON THE PHONE TO SEND A BRIEF ALPHA TEXT MESSAGE TO MY CELL



---
QUOTES FROM THE HEART!!!!
---
How to love a person
"To love a person is to learn the song that is in their heart, and to sing it to them when they have forgotten it."

Keeping it Real

"Keeping It Real Is About Learning To Love And Value Yourself, It's About Learning To Change Your Mind And Your Heart. It's About Forgiving Yourself And Others, It's About Letting Go Of Shame And Learning To Accept Your True Self..."
-unionboy52171@aol.com

The Story of Life
"The story of life is quicker than the wink of an eye, the story of love is hello and goodbye, until we meet again..." ~Hendrix~


Words of Wisdom
Sometimes you are sad...
and no one sees your tears...
Sometimes you are happy....
and no one sees your smile...
but the times that you fart...trust me...
...people smell that shit..
(a gift from Duty Pig Boy)


TRUST

"Despite popular belief, TRUST is not something you earn,
it is something you take away."

-JDSTUD24@aol.com



---
---
Wedding Ceremonies Performed too!
Need to Get Married? Email me , I'm a notary!


OOPS?????
:
YOU ARE NUMBER:



Click above to Email me !
Chris Blatus RN
Vero Beach, Florida
772-538-8068



Web Page designs by





THANKS FOR VISITING






---




---





go back UP TO OTHER LINKS

---




---




---

My PhotoAlbums at MSN communities




Web Page designs by me: CblatusRN@aol.com
Affordable Web Pages
772-538-8068