Que Linda!!
Back in Costa Again!
2001-2002
SI PERO NO! NO PERO SI!
Costa Rica for me has been a place to revive and recharge! The beautiful beaches, the great people, and the fabulous night life are all great combinations for R & R. Over the years I have met some very wondeful people, former Judges, A Baron of France, Doctors, Lawyers, and just plain guys like myself. Since my first visit in 1997, until my most recent trips in 2002, I make it a ritual lately to revist often. I recommend it highly. Although Costa Rican gay life, is very closeted at times, there is quite a bit to offer. There are many Gay Bars in San Jose, from Miami type Discos, Wild Strip Bars, to the local cultural bars with spanish music and Cervezas. If you ever want to visit another country, this one is a definite must! Below and the following pages you will see the beauty and magic of the guys of Costa Rica!

My Costa Rican Friends:



Cesar and I in August 2002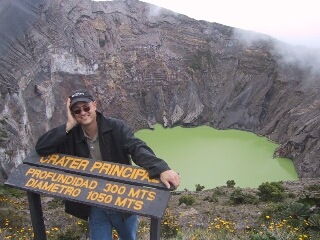 Me at the Volanco "Irazu" near Cartoga, San Jose, CO
William Gambora and Alberto!











.














THE PLACE I ALWAYS STAY IS HOTEL COLOURS! I RECOMMEND IT HIGHLY!

Email Hotel Colours Directly Here for Reservations or Questions!

Click More Pictures of my favorite Hotel
Need more info on gay Costa Rica???
click to:
My Other Pages:
My Costa Rica Trip 97-98
More Pictures of my favorite Gay Hotel:
Certified Psychiatric Registered Nurse
Christopher Blatus
Now Serving: