Powered by
ClockBot.com

Welcome to my home page!

Chris Blatus RN
Vero Beach, Florida
561-913-0691


Facts of Life:
"Sometimes you're the bug, and sometimes you are the windshield"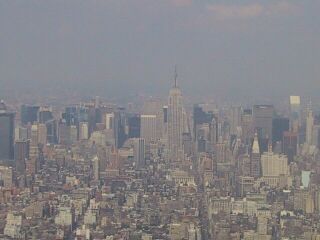 My Trip To New York City Just Before Terror Stuck!
CLICK HERE TO SEE WORLD TRADE CENTER VIEWS!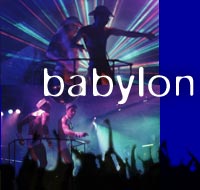 CLICK TO SEE OUR NIGHT AT BABYLON IN PSL FLORIDA!





---
QUOTES FROM THE HEART!!!!
---
How to love a person
"To love a person is to learn the song that is in their heart, and to sing it to them when they have forgotten it."

Keeping it Real

"Keeping It Real Is About Learning To Love And Value Yourself, It's About Learning To Change Your Mind And Your Heart. It's About Forgiving Yourself And Others, It's About Letting Go Of Shame And Learning To Accept Your True Self..."
-unionboy52171@aol.com

The Story of Life
"The story of life is quicker than the wink of an eye, the story of love is hello and goodbye, until we meet again..." ~Hendrix~


Words of Wisdom
Sometimes you are sad...
and no one sees your tears...
Sometimes you are happy....
and no one sees your smile...
but the times that you fart...trust me...
...people smell that shit..
(a gift from Duty Pig Boy)


TRUST

"Despite popular belief, TRUST is not something you earn,
it is something you take away."

-JDSTUD24@aol.com



October 2001
Taken at Stacey's Baby Shower in Boca
Lots about Me:

Stats: Single and Gay, 5'11, Brn/Hazel eyes, 184#, Medium Build, Italian, Single, GWM, Love the Beach, Movies, Romance, Bubble Baths for two, tickling, massages, Dining Out, Long Sensuous nights. Tired of "Road Kill". If you are a Road Kill please leave me alone! :) If you are NOT caring, compassionate, and honest, or just think its all about you, then you are probably ROAD KILL..... Accepting applications for friendship!!!
Relocated back to in Vero Beach, florida 18 months ago. It's a long story, but basically, I broke up with someone I thought was the bomb, the house I was renting was sold, my best friends moved away, I got extremely sick and had to move back home. Then I got sicker and have been recently gone through chemotherapy to battle non-hodgkins Lymphoma. One minute your out all night dancing, partying, meeting people, having a great time, the next minute you are worrying about LIFE itself. Could it get any worse? Of course it could. During my battle with lymphoma, right in the middle of chemo, my new boyfriend Jose cheats on me, and the guilt of that lead to a break up. But with many prayers and positive thoughts, Im doing well, both emotionally and physically. I am currently in remission and going strong. I have faith in God, and the Universe, who will direct me down the path I should travel. The ups have been great.. and the downs have been unbelievable, but I have my faith in people, and faith in God, and I think we all have a purpose. Mine has not been executed as of yet, in my heart. Thanks to Faith, Love, and friends, I am now a Survivor!!
Sometimes in life, we don't know where we are heading, but as long as we have faith in ourselves and faith in spirit, we will learn the lessons we are supposed to learn, whether painful, or exciting. All are lessons to teach us the difference between authentic love and external love. All lessons, whether painful or not, are here to open a door to something, which we would never see unless we passed through the shit.
My Journal Updates:
last update: 10/21/01

---
Lots More:
Hobbies and Interests:
Love frying on the Beach, tanning salons, Disney stuff, Pleasure Island, Islands of Adventure, roller blading, surfing the net, watching Rosie, Sopranos, Queer as Folk , and All My Children. Love spilling popcorn all over myself at the movies. Love cuddling with my boyfriend (insert new name here). That's a joke cause I am single and enjoying life again. Love tanning on the Beach, and love good jokes and laughter. Very analytical, and very intimidating at times.
Current Career:
I am a Psychiatric RN. Not working right now, doing some major traveling. Will start working again next spring. Might go back to school for my masters. I do some internet and computer work volunteer for my friends and family! Love setting up web pages, and setting up newbies online! My psych background give me the ability to listen. If you are in need, please let me know. I would be willing to listen. It's my gift! If you have questions about chemo or lymphoma ?? I can answer those too! Either online or voice. Totally confidential. I feel it's important that everyone has someone who they can talk to, and that person knows how to Listen! Half the problems we have today is that everyone seems to talk, be really listens.
I am Also a NOTARY, so if you need someone to marry you! I've done a few weddings, and I'm very inexpensive! Probably Free! :) Feel free to email me! I can travel and I will do almost any type of ceremony! Click Here to ask about my availability!! Email me!

Most Popular Question: How old am I? old answer: Guess: NEW ANSWER: Not old Enough!

---



A simple thought!




| | |
| --- | --- |
| Grab each second for what it has to offer; Enjoy the wonderful highs when they are there, for they can be few and far between. And remember; don't lower your walls or your standards; The right person in your world will have the motivation to climb over them. And if they stop trying, then maybe it's time to move down a different road. Remember that when you find someone that you feel is a part of your soul? Do not take the easy road, for it's the road of difficulty that will surrender it's truest rewards! Finally, NEVER give up on Love. It's better to have love and lost yada yada yada. CJB | |

---
Click to See Even More Personal Pics
Click here to send email mail:cblatusrn@aol.com




---
Click below to visit "my" other pages:

---

Our Trip to the Top of the World:

World Trade Center's NYC Final View!
LIVE ON MY WEB CAM!!!! CLICK HERE
Famous Raviloli Night at our house
Our trip to the Bahamas Jan 2001
Dad's 70th Birthday July 2001
Blatus Family portraits
Extended Family Michele, Mikey, Jen
My friend Stacey and her Dog Sasha
Gay Costa Rica New Trip 2001!
Gay Classified Ads....
Vist JB Sastram.comJB Sastram (my sister)
Alternative Lifestyle Links - Gay Stuff
VeroBeachReefs.com
Some older Pics of me "ChrisinVero"

CLICK ON THE PHONE TO SEND A BRIEF ALPHA TEXT MESSAGE TO MY CELL !! (UP TO 100 CHARACTERS)


Wedding Ceremonies Performed too!
Need to Get Married? Email me , I'll Marry ya!
YOU ARE NUMBER:


Click above to Email me or
Sign My Guest Book Below!!
Chris Blatus RN
Vero Beach, Florida
561-913-0691



TAKEN AUG 2001 IN NEW YORK



Web Page designs by ME! : CBlatusRN@aol.com





THANKS FOR VISITING

View My Guestbook
Sign My Guestbook


THATS ALL FOLKS!!!